Scrolling Gradient
27.06.2018
A background gradient that adapts to scroll position.
Made with: HTML,CSS (SCSS)
Bootstrap Dropdown #18
6.03.2021
Free profile dropdown. It features an avatar, name, location and different dropdown sections that you can improve further.
Made with: HTML,CSS,JS
Toggle Checkbox Animation
20.09.2018
Toggle check button. Sweet animation, smooth and right speed.
Made with: HTML,CSS (SCSS)
Border Composition And Animation
27.07.2016
Show staggered border composition without resorting to empty elements and using multiple backgrounds instead.
Made with: HTML,CSS
Material Ui Popup
27.11.2018
Easing is not easy! However, with the right easing from the Material Design guidelines, you get punchy and snappy animations.
Made with: HTML,CSS
Gradient Button Animations
7.11.2015
Animation buttons with background gradients. One button with a simple gradient shift on hover, and another with an infinite animation on hover.
Made with: HTML,CSS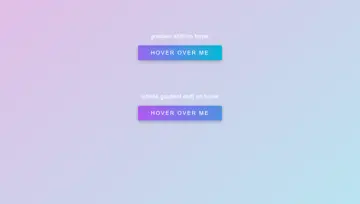 404 Page Not Found
19.04.2014
HTML, CSS and JS 404 page template.
Made with: HTML,CSS,JavaScript